At Rose Hall at Jazz at Lincoln Center, Jennifer received the Donald F. Smith Award, named for the highly esteemed late founder of the Mabel Mercer Foundation and the New York Cabaret Convention.
Andrea Marcovicci and Jeff Harnar presented the award.
She was joined by music director James Followell for her performance.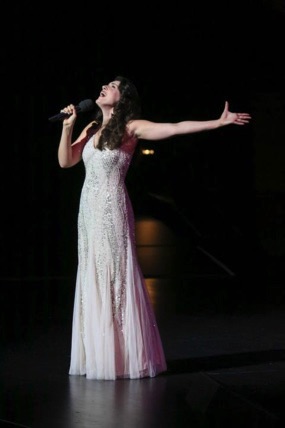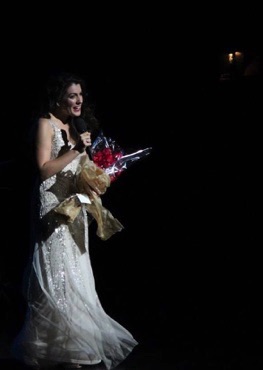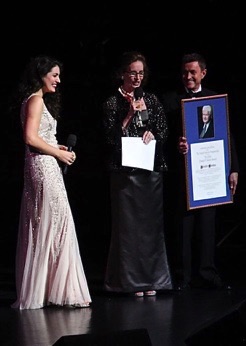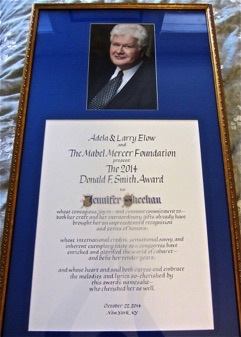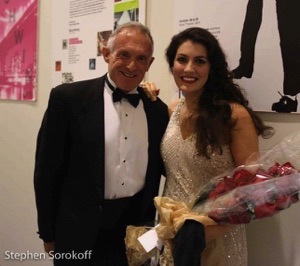 Jennifer receives the Johnny Mercer Foundation's first Margaret Whiting Award at Jazz at Lincoln Center.
The Award was presented by famed singer-songwriter Amanda McBroom, with Debbi Bush Whiting in attendance.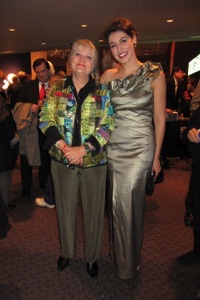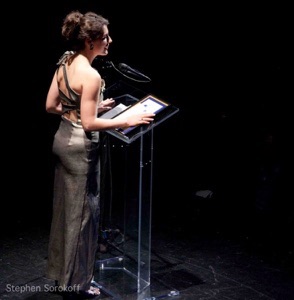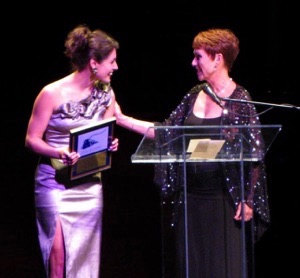 Lionel Larner presents Jennifer with The Dorothy Loudon Foundation's Dorothy Loudon Award.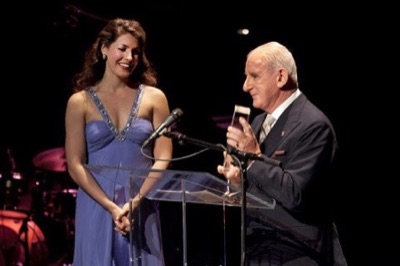 Jennifer wins the first Noël Coward Competition and receives her award at Jazz Lincoln Center. The award was presented by Donald Smith, on behalf of The Noël Coward Foundation, London, and The Mabel Mercer Foundation, New York.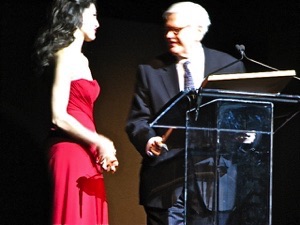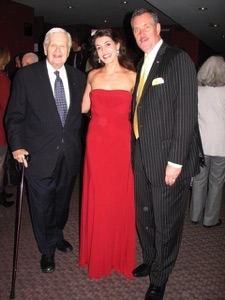 Jennifer is honored with The Mabel Mercer Foundation's Julie Wilson Award,
presented by Donald F. Smith and legendary singer Julie Wilson.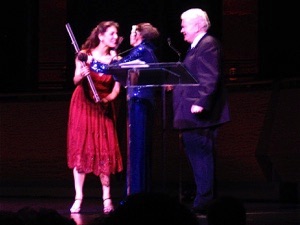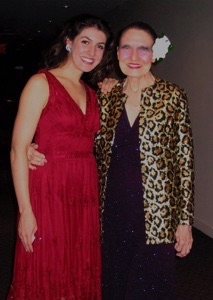 Jennifer wins The National Glenn Miller Vocal Competition